Redefining Flight Experience
Beachcraft is the optimum solution for all your airborne missions. Addressing the needs of everyone including the government, military, and commercial customers. King Air 360ER boosts high performance and flight attributes to ensure overcoming all operational challenges.
Convenience. Safety. Comfort.
Beechcraft King Air 360 ER has the looks that demands attention. Sleek design, durable structure, and a perfectly build aerodynamic structure helps the King Air 360 ER to reach new heights. Elevating above and beyond conventional business jet standards to provide a better flight experience.
The Beechcraft KING AIR 360ER aircraft offers flexible, reconfigurable interiors, making them equally adept at accommodating passengers, cargo, air ambulance, or other missions. It's no surprise organizations choose Beechcraft to transport their important personnel and cargo – no matter where they fly.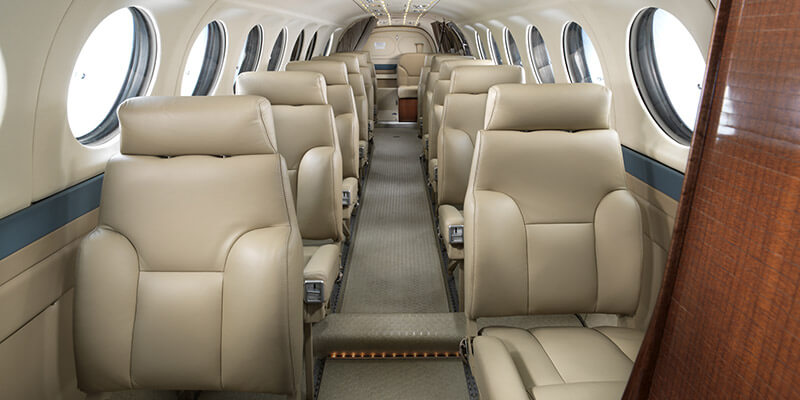 With seating available for more than 15 passengers along spacious, ideally pressurized, environmentally controlled cabins for occupants.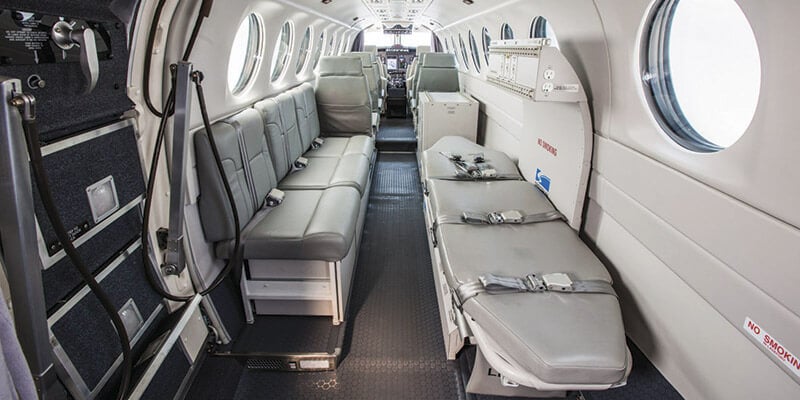 You can configure the interior according to your personal preferences. Making it an ideal choice for every type of mission.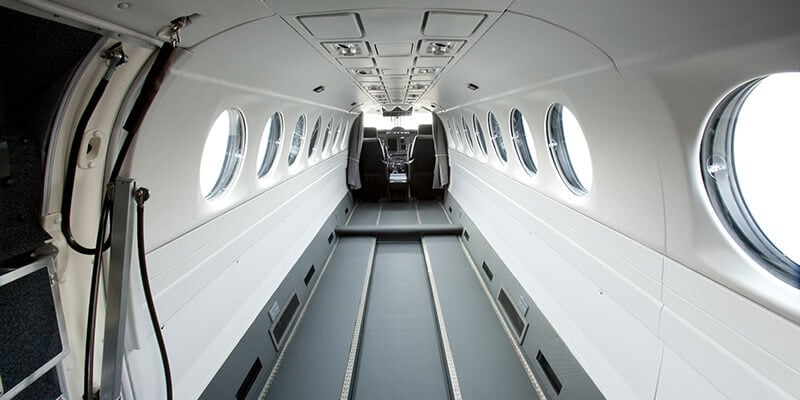 Transformable Installations
Transitional Interior installations can help to adapt according to different requirements and number of passengers.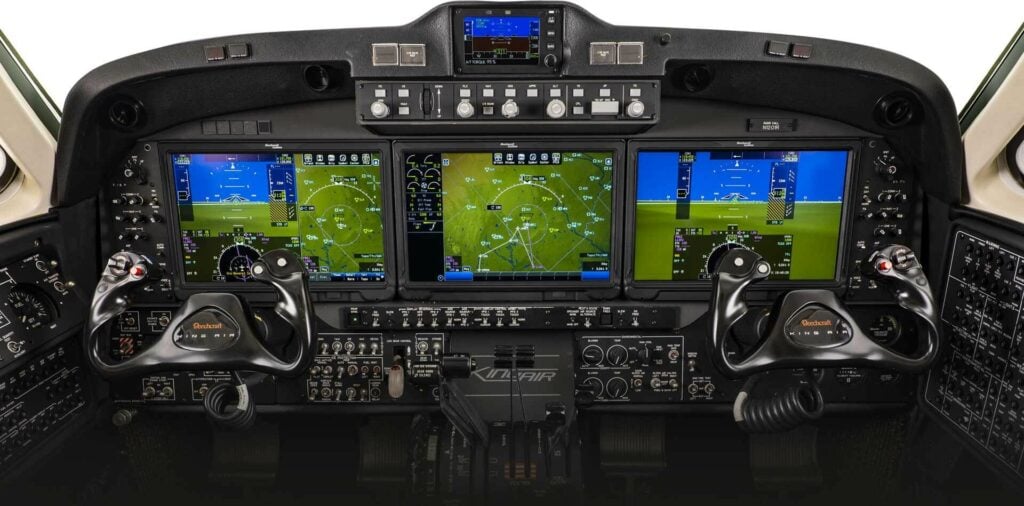 Delivering High Performance
The next King Air 360ER turboprop minimizes the workload for pilots by the application of standard features like the IS&S ThrustSense Autothrottle. Which results in precise control for optimized power output, including Overtorque/Overtemp protection for a more efficient takeoff. Digital pressurization automates cabin pressure on both climb and descent, increasing passenger comfort and further reducing pilot workload.