Innovation. Productivity. Comfort



Among all other large-cabin air jets available in the market, the Falcon 8X alone provides an unmatched blend of efficiency, durability, flexibility, long-range distance coverage, and noiseless, spaciousness, and comfort. Such attributes are flawlessly balanced to make the flight experience enjoyable and exceed the expectations of the most demanding customers. It includes Dassault's extensive experience in fighter-derived flight control cockpits; ultra-efficient aerodynamics, extended range performance; sound minimizing technologies, and easily adaptable cabin interior spaces. 

Spacious Cabins with more flexibility.
The 8X jet provides sufficient inner space. It allows passengers to optimize and adapt to the jet's inner vibe as they like and gain an enduring flight experience. Choosing a comfortable three-lounge cabin with a shower AFT and crew rest provisions forward. Choose a shorter entryway to add more lounge space. Or select a large entryway with lie-flat crew quarters or grand galley. Let your personal taste and our design team be your guides.

Jet 8x cabins are lit with natural sunlight with up to 32 extra-large windows to provide a panoramic view. Latest cabin air circulation and filtration systems are installed to ensure comfort and safety. The air quality inside the cabin is 10 times better than standard requirements and constantly being refreshed, provides the perfect environment. The Falcon 8X also includes superior sound-proofing technology, which makes it the noise-free cabin in the industry.

Alongside comfort, Falcon 8X is equipped with groundbreaking technology. Superior aerodynamics, and an advanced digital flight control system create a superior flying experience.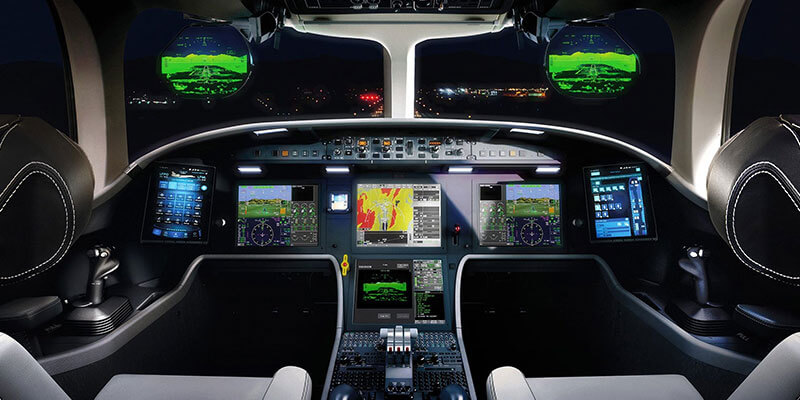 Equipped with Advance Digital Flight Control System
Dassault's Digital Flight Control System (DFCS) is the result of 40 years of jet building heritage. It is the very same system being used in our world-renowned Rafael Fighter jets. DFCS allows total command, to ensure high performance, smooth ride, and better flight experience. Our advanced flight envelope protection also adds an extra layer of safety to the system.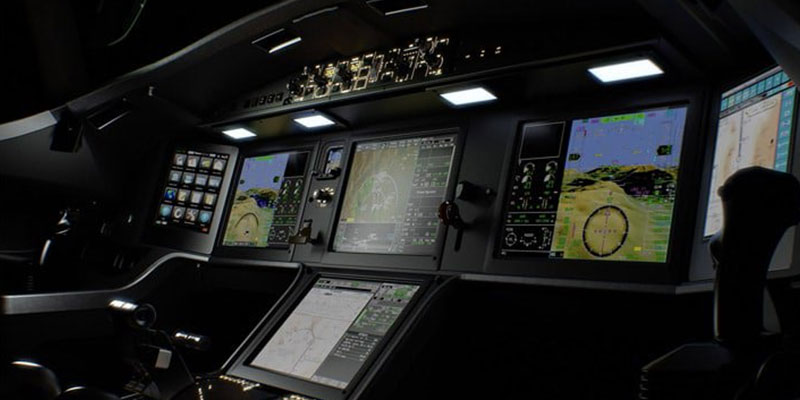 Encompass every detail with the FalconEye
The Falcon 8X is armed with the exceptional combined vision system, the FalconEye. Enabling crew to have complete situational awareness in every weather condition or time of the day. Ensuring safety and stability even in challenging airfields making it the epitome of trust, and reliability.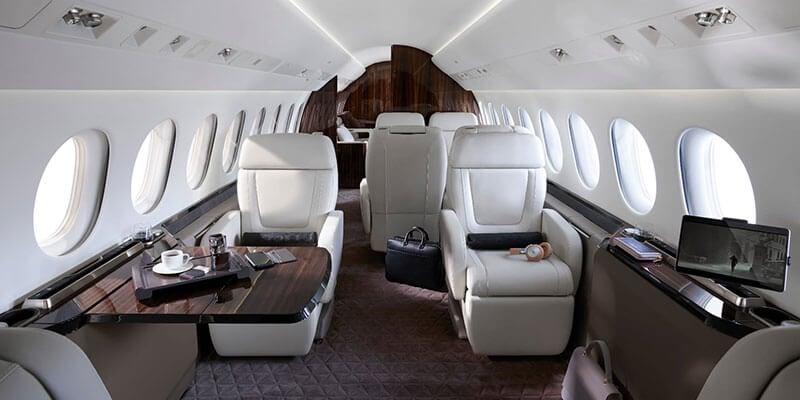 Better in size and performance
Redefining the aerodynamic, structural frame, and systems to create an efficient aircraft. Innovative wing-design is light in weight, provides more room for fuel, and reduces drag to increase efficiency at all fronts.
Complete Control in your hands
Falcon 8X is equipped with a Ka-band Satcom solution for high-speed connectivity. We ensure non-stop in-flight communications and internet access even in most remote places. The highly advanced Falcon HD+ in-flight system disperse high-definition audio and video content throughout the cabin. Passengers have the autonomy to control all features at their fingertips. You can control lighting, air temperature, air pressure, and window shades through side ledge controls or a mobile App.
Measure success with Falcon 8X
Every-inch-every centimeter-of the Falcon 8X is designed to enhance your travel experience. From longer-range to a longer, comfortable cabin. We measure success by what we provide.