Capabilities That Copes With Eminence



A Journey Towards Perfection
The Falcon 900 trijet series is best known for its performance, ambiance, and comfort. Since its launch, over 500 Falcon 900 jets have been introduced to the fleet with renewed features and refinements. To establish an industry persona for Falcon 900s durability, reliability, and prolonged sustainability.

Capabilities That Copes With Eminence
Equipped with advanced aerodynamics and the latest avionics technology, the Falcon 900 Trijet will take you to places way beyond imagination. The 900LX jet does not hinder when taking off and touching down on short runways, hot-and-high airports, and can effectively confront harsh weather conditions. The Falcon 900LX trijet also comes with extended range coverage. In contrast with previous Falcon 900s aircraft, the 900LX covers a range of 4,750 nm (8,800 km) with reduced fuel consumption.

The 900 LX jet is spacious. The jet's interior cabin measures 6ft, 2 inches (1.88 m) tall and 7ft, inches (2.34 m) wide, providing an elevated room for an easy stand-up, and walking around with comfort. With 1.91 meters wide passageway, the jet's floor allows the onboard individuals to sneak their way into the comfort zones of the jet, such as lounge, restroom, and relaxation areas while on the way to their final destinations.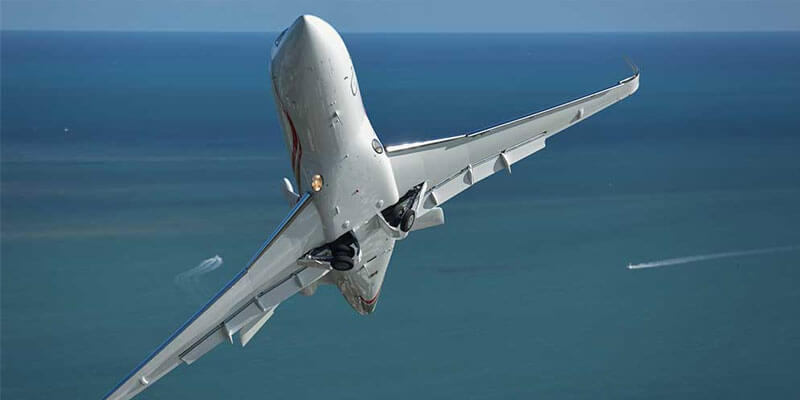 Ongoing Modifications and Redesign
The process of building an interior that imitates your true flavor of imagination in design is easier than ever before. We value the hard work of our new interactive design centers at Teterboro, New Jersey, and Le Bourget, Paris for achieving astonishing design. Equipped with innovative Dassault's proprietary CATIA software and world-class professional designers, these interactive design centers come up with exemplary results in cabin interior design.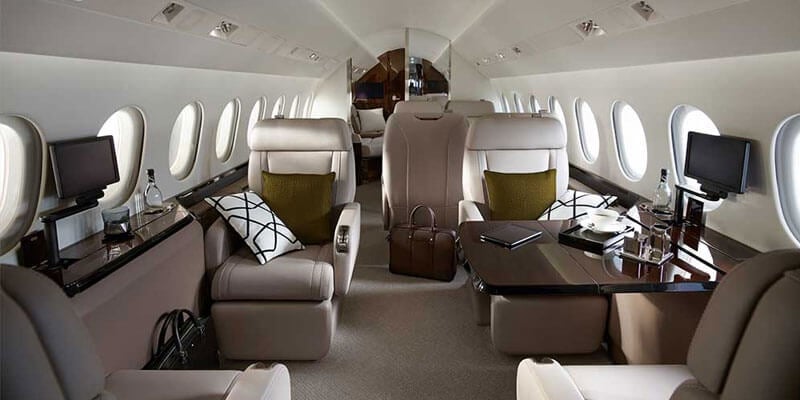 Advanced Cabin Management and Entertainment Accessibility
Falcon 900LX delivers a great user experience to its valued onboard customers. The media tools embedded in the jet being intuitive and user-friendly complements the comfort. Falcon Cabin HD + allows you the accessibility to a range of entertainment resources with your fingertips via smartphones, iPad, or iTouch. Passengers in Falcon 900LX also signup for broadband and SATCOM voice features right from the seats.
Unrivaled Efficiency and Performance
Falcon 900LX trijet design is largely based upon its distinctive ramp appeal. But the beauty of this proven performer runs through every aspect of its rugged airframe, advanced aerodynamics, cutting-edge avionics, and time-tested systems. Since it's the seventh iteration, the legend is in the making.