The Beechcraft King Air 360 turboprop is equipped with the latest avionics technology, airframe, and luxurious interiors making it the sky's most iconic aircraft. With additional features like an intelligent digital pressurization system, Onboard Maintenance System, a fully advanced autothrottle system, and six new interior schemes. The latest iteration in the best-selling King Air family is designed for brilliance and built for adventure.
Fly like royalty with the King Air 360 turboprop. Elegant design with well-structured design aesthetics. Aerodynamic features that make flight safe, fast, and comfortable.
Fell the comfort with the King.
Boosting large, spacious cabins to enhance user experience and ensuring comfort. You have the choice to choose one of six new interior schemes to relish an artfully designed cabin according to your requirements. Bringing increased comfort and elegance to the King Air 360 turboprop with a lower cabin altitude resulting from higher cabin pressure.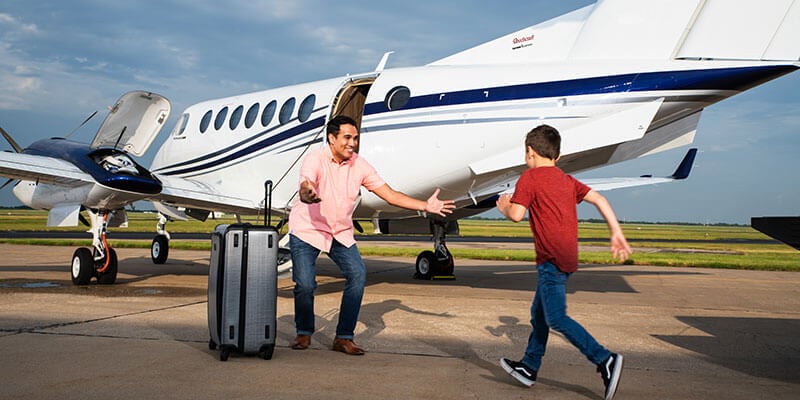 Advance lower cabin altitude results in higher cabin pressure to keep occupants fresh and relaxed when they arrive at their destination.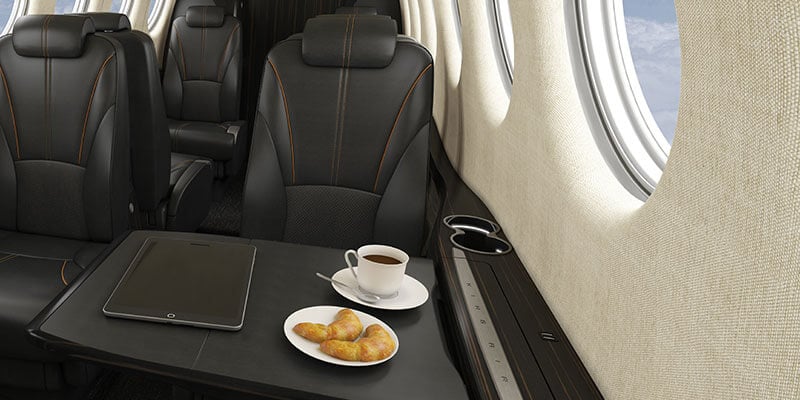 Additional features for improvement
A plethora of features like pull-out work tables, designated power outlets, USB charging, and a personal Aft lavatory all turn your flight into a staggering experience.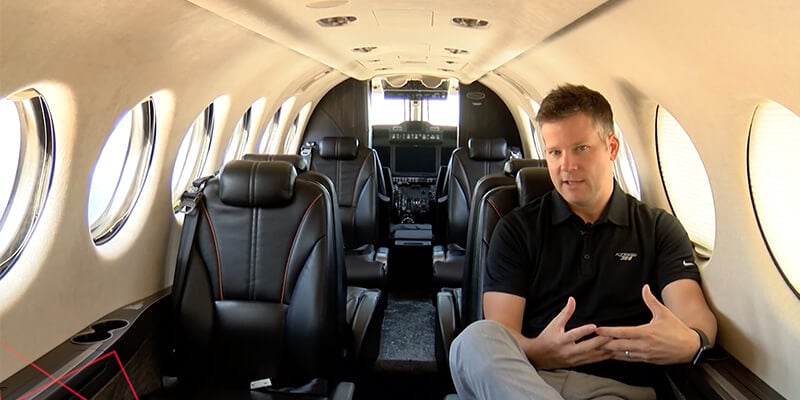 Innovative features like IS&S ThrustSense offers over-torque and Over-temperature protection resulting in precise power output from throughout the journey.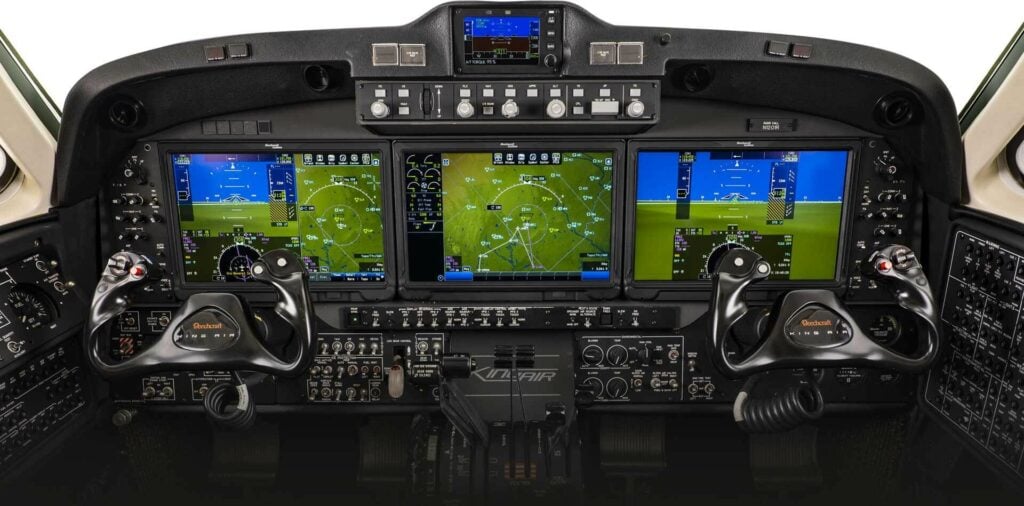 Equipped with IS&S ThrustSense Authothrottle for precise power output, protection from over-torque, and over-temperature for an efficient flight. An automated pressurization system manages cabin pressure both at altitude and descent. Resulting in increased comfort and a better environment.