CESSNA DENALI, The New Leader!
Enter the CESSNA DENALI single-engine turboprop, a brand-new high-performance aircraft that changes everything. Designed with more performance, more versatility, lower operating costs, smarter cabin space, and a superior service network, the Cessna Denali turboprop is rising above the competition. Interior configurations include a 6-seat executive interior complete with a refreshment center or a 9-seat commuter configuration. The Cessna Denali aircraft has a jet-inspired cabin to meet your every need.
A jet-inspired cabin design that leverages decades of Cessna Citation experience.
Fly Above The Competition
The Cessna® Denali™ embodies a fusion of style and utility for business professionals, explorers, and pilots who seek the ultimate flying experience.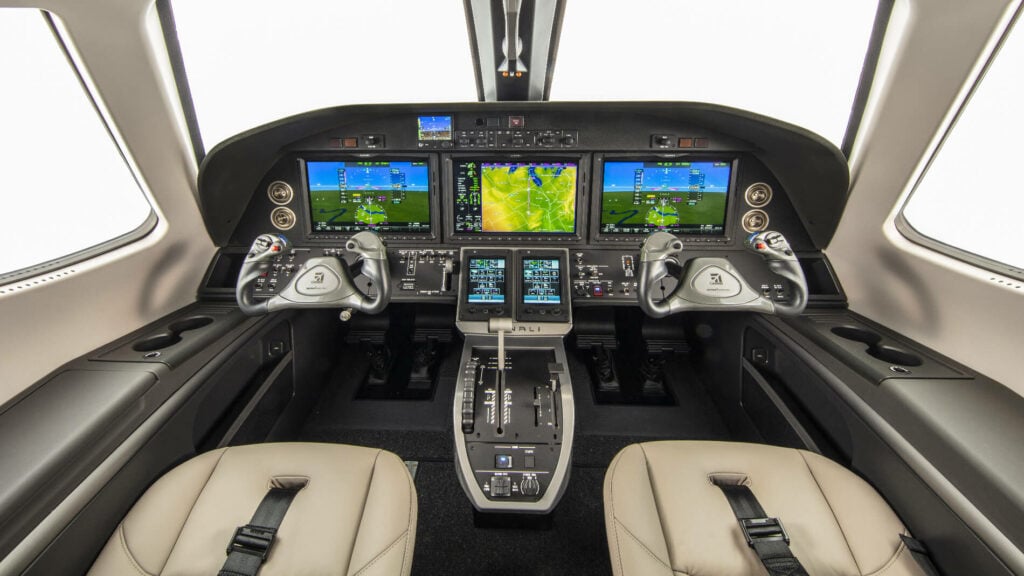 The GE AVIATION CATALYST powerplant features a dual-channel FADEC and propeller control which provides easy jet-like power control in the flight deck as well as unrivaled operating efficiencies and engine protection.