Cessna Turbo Stationair HD
Unparalleled Comfort and Utility
Whether commuting with five passengers, loading gear through the dual aft cargo doors, landing on a short dirt airstrip, or splashing in at a remote lake on amphibious floats, the turbocharged capability of the Cessna Turbo Stationair HD piston is designed to fit your mission needs. Pushing the limits of what's possible, the Turbo Stationair HD piston doesn't make you choose between utility and comfort—it expands your horizons to take your adventure almost anywhere.
With ergonomically designed seats wrapped in durable Luxor or optional leather, the Turbo Stationair HD offers a six-seat configuration, providing room to expand your aviation influence to more of your friends and colleagues.
Versatile in approach, Cessna Turbo Stationair HD has got it all. Convert from cargo to passenger mission instantly with the folding jump seats. Stow the folding jump seats into the cargo pack and your wide cargo aircraft is ready for the mission.
Enhanced Operational Prowess
The Cessna Turbo Stationair HD is armed with every necessary utility. A 310 horsepower turbocharged turns every ride into a smooth one. With optional water runways, nothing is out of reach. 
Command the Next Generation
The Turbo Stationair HD is powered by the latest technology in integrated cockpit avionics, the Garmin G1000 NXi. With an improved graphical interface, more powerful hardware, higher resolution displays, added functionality to improve situational awareness, and optional wireless technology, managing the flight deck has never been easier.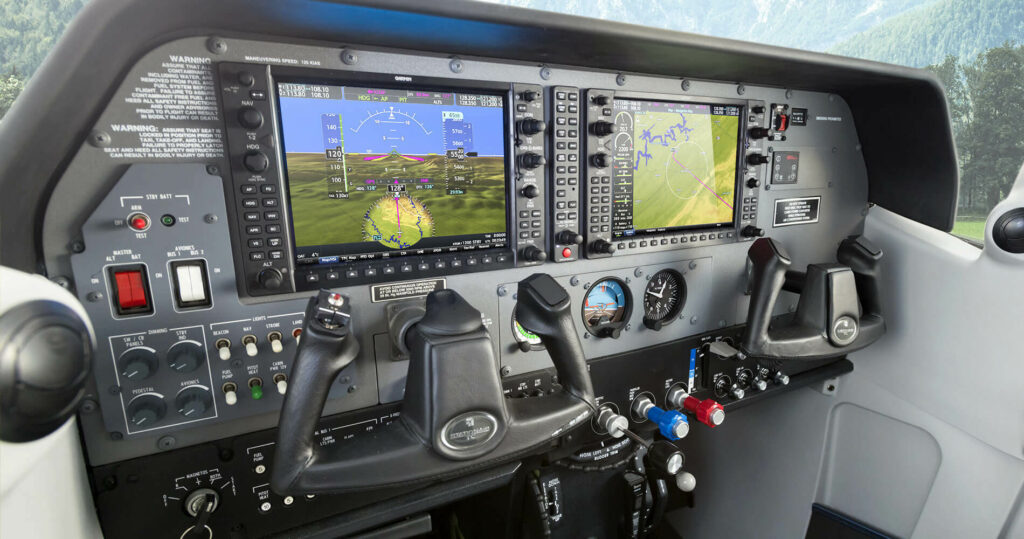 Standard ADS-B Out and In
Optional wireless database and flight plan loading
Standard Garmin Electronic Stability and Protection (ESP) and Under Speed Protection (USP)
Integrated VFR Sectional Charts
IFR High and Low Charts with Night Mode
Garmin Connext™ Satellite Iridium
Enhanced HSI features
COM frequency decoding
Vertical Situation Display
Selectable Visual Approaches
Optional Surface Watch for runway safety
Enhanced graphics and faster processing
Improved joystick with smoother panning
Simplified maintenance