Perfect balance of Efficiency and Productivity


The Perks of Fighters DNA

The perfect balance of Efficiency and Productivity
Building upon the strengths of the Falcon 2000 platform, we revitalized to produce Falcon 2000S. An aircraft far more efficient, economical, and laced with renewed features and advanced design attributes all at a significantly lower cost. With completely redesigned wings, advanced cockpit, efficient engines, and ravishing interior, Falcon 2000S is the highly preferred business-class jet that is within your budget without sacrificing any of the qualities.

Falcon 2000S Cabin— the first of its kind
At 7 feet 8 inches (2.34m), Falcon 2000S is the true definition of a wide-body cabin. More spacious than any other jet, offering an improved experience for passengers. Boosting a 6fts, 2 inches headroom, commuters can easily move around inside the cabinet. Elegantly designed and equipped with cutting-edge tools, Falcon 2000S is way beyond its competitors. Suitable for 10 passengers— Falcon 2000S is laced with every amenity you may need during the flight time. Comfortable seats, spaces for meetings, restrooms, and media resources, you have it all inside the Falcon 2000S.

Technology and Innovations
The Perks of Fighters DNA
Emerging from the DNAs of fighter jets class such as Rafale fighter jets, Falcon 2000S is also built to be one of the most reliable jets. With improved aerodynamic #structural design, 2000S is light-weighted and runs as fast as twice the speed of sound, and gains nine times higher gravitational pull. Built with CATIA software alongside other fighter jets, Falcon 2000S provides the ultimate precision and better flight control.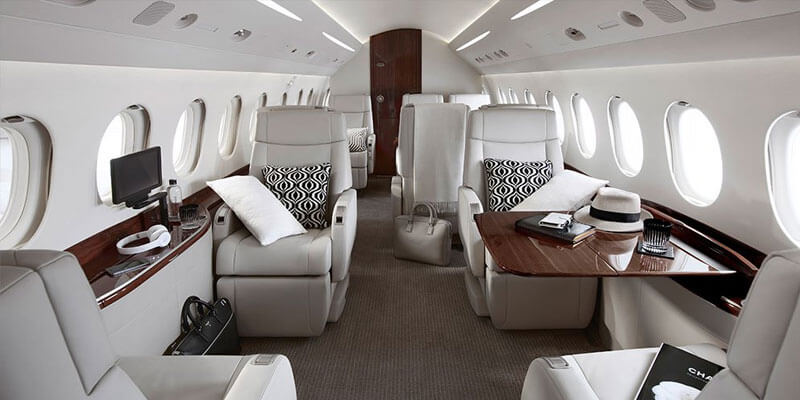 Complete Control from every Seat.
Embarking on Falcon 2000S allows passengers to get complete control of the cabin's advanced functionalities right from the comfort of their seats. With ultra-high-speed internet, SatCom, and Dassault's HD+ management system, the Falcon 2000S is making your flight seamless and fully self-controlled as you reach your destination.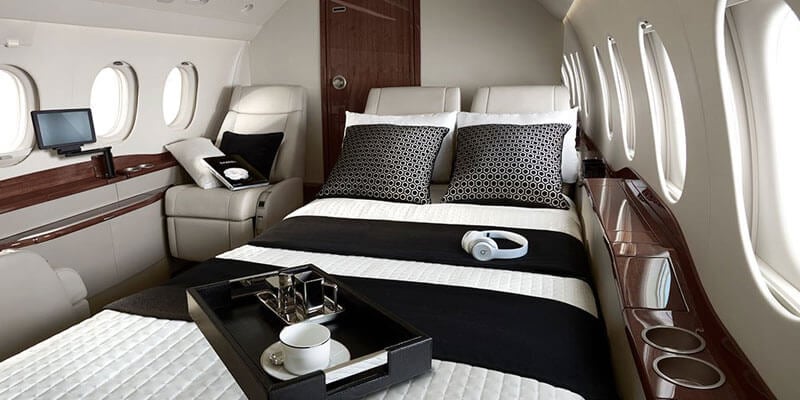 A Noise-Free Cabin Environment
With noise buffering technologies implanted in the jet, Falcon aircrafts cabins are amongst the calm and quietest during flight time. Capitalizing on advanced sound dampening engines and cutting-edge acoustic insulation, Falcon 2000S is a dragon taking you to places without making a swoosh or a whisper of discomfort.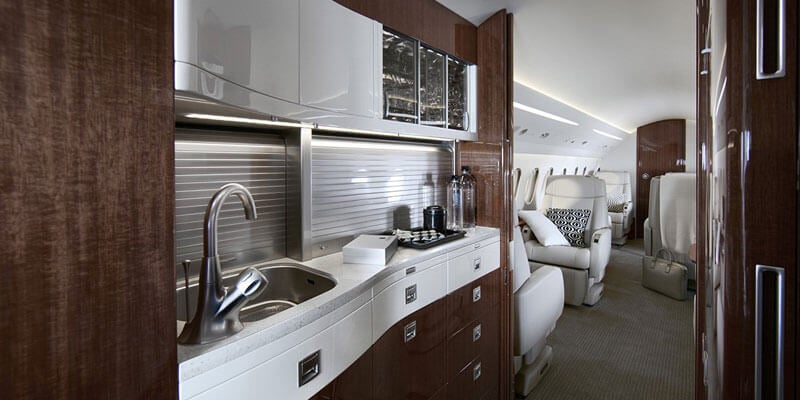 Industry's most futuristic flight deck, now with Falcon Eye
Dassault's first EASy flight deck has incessantly set the standard when it comes to intuitive flying and awareness of surroundings. Upgrading to EASy II, Falcon 2000S is equipped with the most advanced avionics and command center. It further decreases pilot workload in innumerable ways, automating activities that are repetitive, and distracting.
High Technology yields high efficiency
The Falcon 2000S is built to fly with astonishing efficiency at every altitude. The wings are enhanced to decrease drag and lesser fuel consumption. Falcon jet's high Mach unified winglets increase efficiency by decreasing fuel burn by an extra 5%. Combined with twin Pratt & Whitney Canada engines that boast best-in-class smoke and emission performance, it's convenient to realize how the Falcon 2000S sticks to its promise of unwavering deliverance and quality.