Enhanced Flexibility. Endless Opportunities.
King Air 260 is the ideal choice for all missions. Enabling government, military, and commercial customers to accomplish all airborne missions with superior solutions. Beechcraft King Air 260 provides high-performance and advance flight features to tackle every challenge no matter how hard the mission is.
The look that demands attention.
Engineered to reach new heights and meet the expectations of each customer. With King Air 260 you get the versatility and flexibility to attain unprecedented success and explore new horizons.
The perfect blend of Elegance and Sophistication.
The world-renowned comfort of the King Air turboprop square-oval interior offers lavish head and shoulder rooms, to stand out among conventional cabin cross-sections. The King Air 260 turboprop interior is furnished with finely crafted seats that can laterally track, swivel and recline.
Choose an interior package that suits you.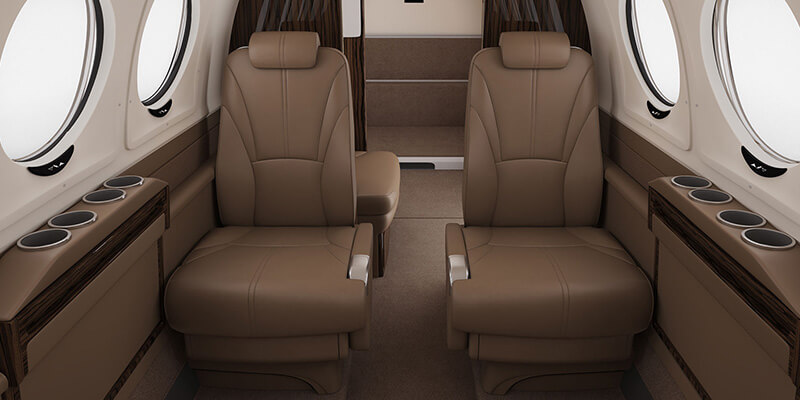 Vibrant and distinctive saddle tan with color-rich wood tones inspired by elite auto sports.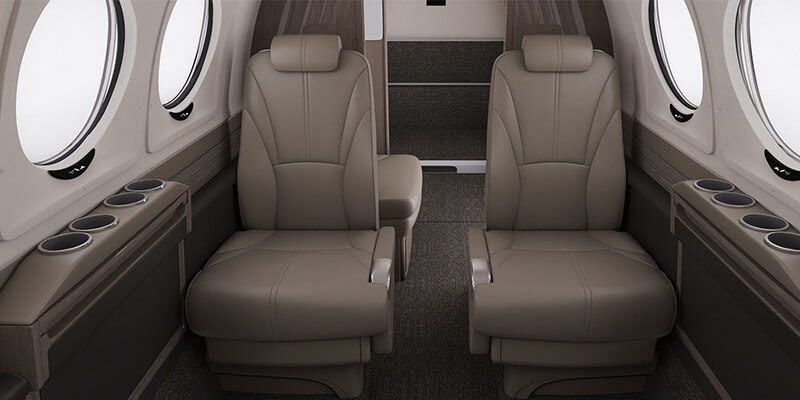 Neutral beige color palette complemented by richly textured touches of charcoal grey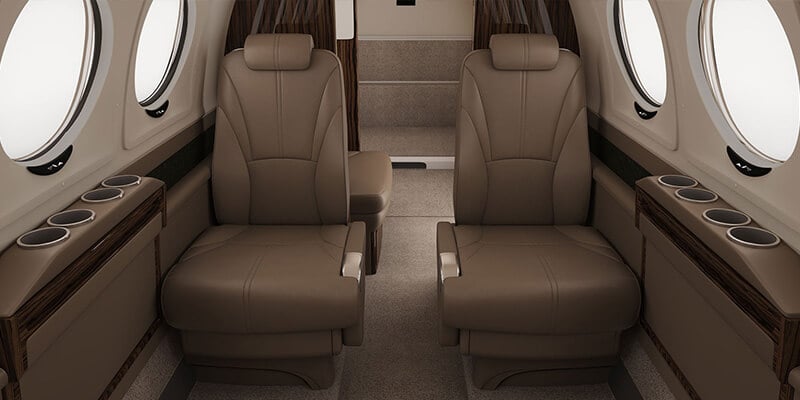 The classic masculine style with bold tones of deep beige and ebony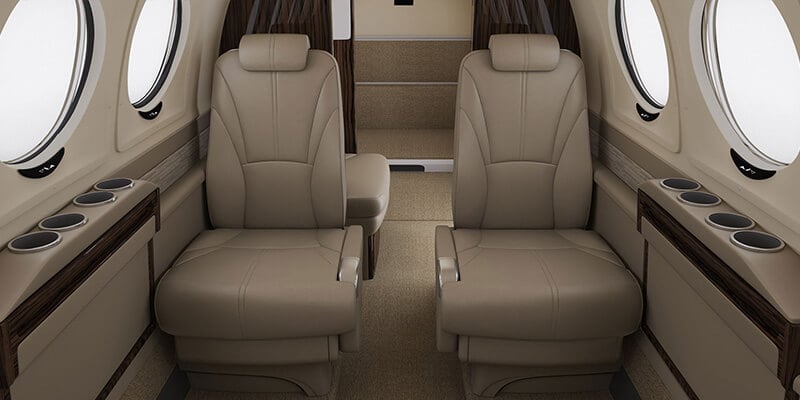 A warm color palette of soft neutral tones enhanced by relaxing geometric patterned fabric and rich wood cabinetry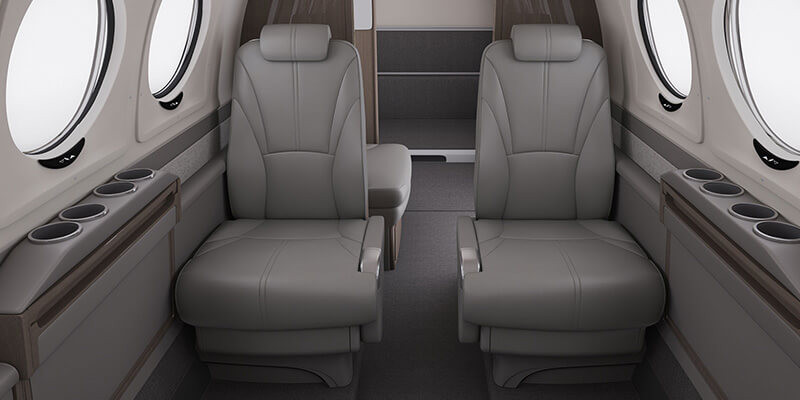 Elegant tones of silver and pewter detailed with a crisp fabric and subtle warmth of wood cabinetry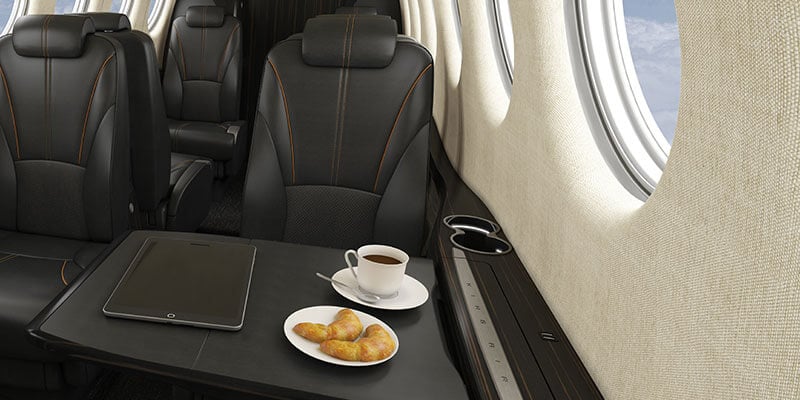 Well-crafted Club seating alongside work tables allows you to get down to business during flight or to dine with friends.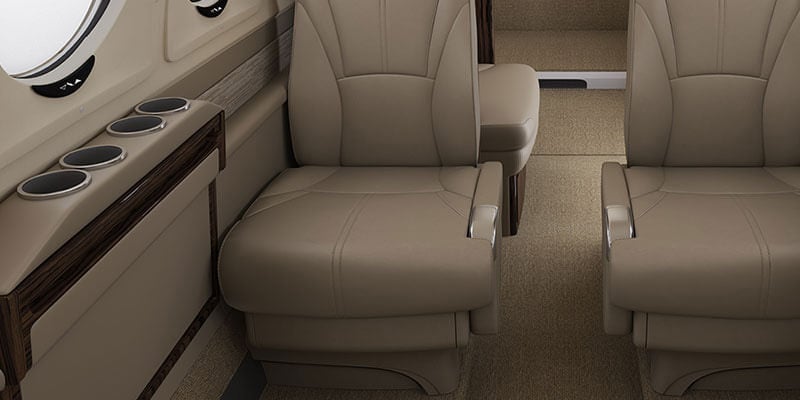 Comfortable Leather seats
Finely sewed leather seats with the ability to swivel and recline to meet your requirements.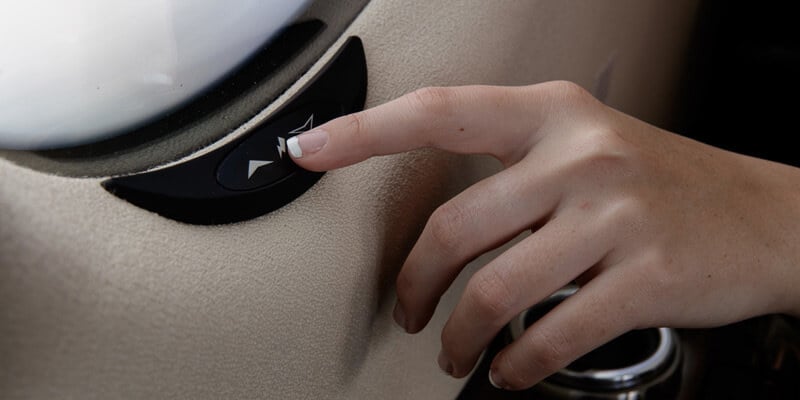 Innovative electronic window shades
Adjustable electronic shades can be dimmed according to light or can be totally opaque for your privacy.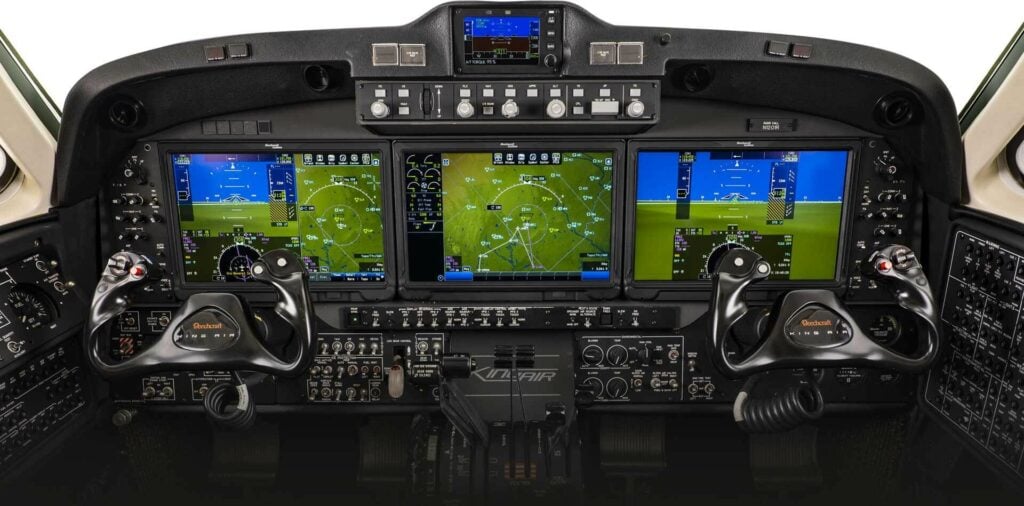 Stay in Control With Advanced Technology
Stay in Control With Advanced Technology The King Air 260 turboprop standard IS&S ThrustSense Autothrottle system reduces pilot workload and makes flight safe and efficient through protection for engine over-temp and over-torque scenarios. Boosting digital pressurization controlled Flight Management System alongside standard multi-scan weather radar providing fully automated, optimal scans showing short, mid, and far-ranging weather. The King Air 260 turboprop features optional SiriusXM weather adding greater capability to areas outside the continental U.S., including Canada and Puerto Rico.